Swanubhuti specializes in BFSI with widespread
...
cross-functional experience in creating business models from scratch, leading implementation and strategizing with formal and informal collaborations. Some of the firms that she has worked over the last 14 years are Accenture Consulting, Multi Commodity Exchange (MCX), Birla Sun Life Insurance & ICICI Prudential. She is an established speaker at international level and also runs a 5 year systematic course on practical Spiritualism with 1000+ students worldwide. Academically, she had three-dimensional specialization with graduation in Logic, philosophy (Jain) & literature in Sanskrit medium & Sales & Marketing management from NMIMS, Mumbai along with professional training in Six Sigma Black Belt and Lean.
Mrs. Pooja Mehta has completed MBAS
...
in Finance from Chetna University Mumbai and has 5 years' experience with MTC Group as Assistant Manager. She is born and brought up in Mumbai and loves reading and writing.
Jinal is near qualified actuary and a qualified
...
Chartered Account. She is the Incubation manager at JIIF. She has close to a decade of corporate experience in Finance, Insurance and Risk Consulting domains. She has worked with leading life insurers in India. Being the face of the actuarial teams for the companies, she has developed excellent stakeholder management skills and achieved expertise over the intricacies of a life insurance product and the entire business value chain.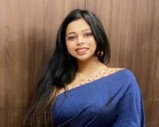 A graduate of business management in finance,
...
Deshna has garnered experience in sales and administration through various internships over the years. In addition to her previous stint as a management trainee for the Angel network and Incubation centre, she is now the Assistant Manager of Jito Incubation and Innovation Foundation. Deshna is always on the lookout for great ideas and aspires to be an entrepreneur some day.

Ms. Hirvi Shah has completed PGDBM in HRMS
...
from Welingkers' University and has 5 years' experience with education industry. She managed Admin and counselling at IIT-IAN'S PACE. She is born and brought up in Mumbai, she loves Music and Singing.

ASSISTANT INCUBATION MANAGER
Krish is a graduate in Business Management
...
studies with a specialisation in the Field of finance and has over the years nurtured and groom himself to be a part of this industry and is trying to make his own space in this vast industry. In addition to this the experienced that he has gain during his college coursework is quite rich and fruitful enough which helps him to grow with a positive mindset Krish is always on the lookout for great ideas and deals as he aspires to be an Successful investment banker some day after pursuing his MBA from one of top Institutes of the world.
Ms. Richa Biyani is successfully managing
...
and coordinating Graphic Design projects from concept through completion and also looks after the Social Media Marketing of the organization. A Confident and Multi-tasking Artistic Person who works closely with the team to create vision, conceive designs, and consistently meet deadlines and requirements. Delivering Creatives & powerful presentation is her Forte. She has a passion for design and completed Graphic Designing from NIDT, Mumbai as she believes, it will bring best out of her. Earlier she worked in the field of Accounting & Finance.
Nirav Jain is pursuing his Chartered Accountant (CA Finals).
...
He has 3.5 years experience in Finance, Accounts, Audit and Taxation while working in a CA Firm.